TEXTILE COLLECTION
FORMAL line-up
NAPOLENA FORMAL DOESKIN NA600
DOESKIN is the name given for this luxury, formal, satin weave (5 or 8 harness) fabric. After weaving, the fabric is given a DOESKIN finish which involves milling, napping, cutting and brushing.
DOESKIN means female deer's skin. True DOESKIN fabric has thickness but with a subtle napping that has softness and intrinsic lustrous.
Through the use of 2hold/100 count of super fine yarn, MIYUKI is able to produce this DOESKIN fabric-NA600. By skillfully accentuating the surface fineness we are able to give the fabric thickness, even though using a very fine yarn. This 2hold/100 count yarn gives a luxury face and velvety lustre to the fabric.
NA600 - WOOL100% 380g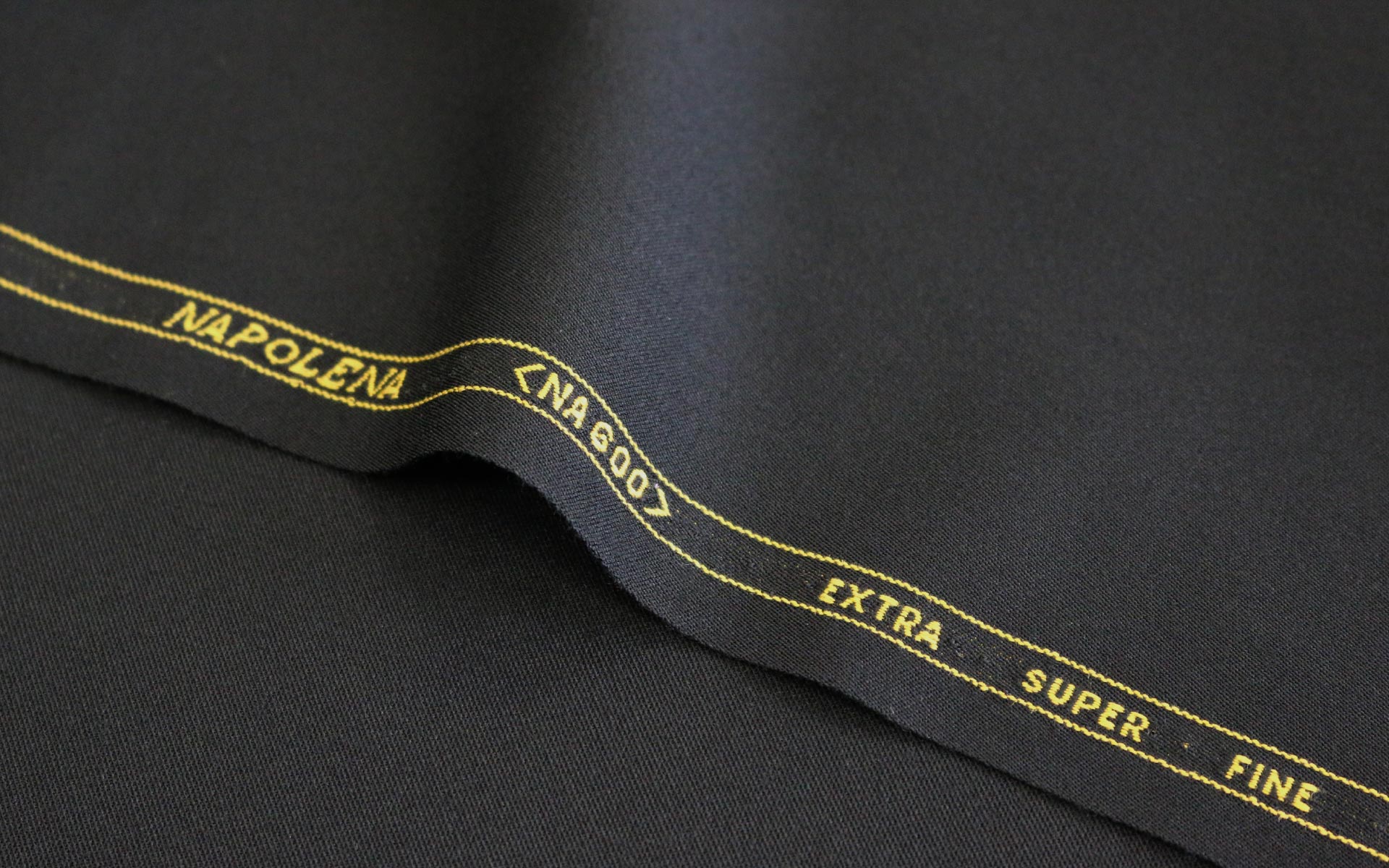 NA600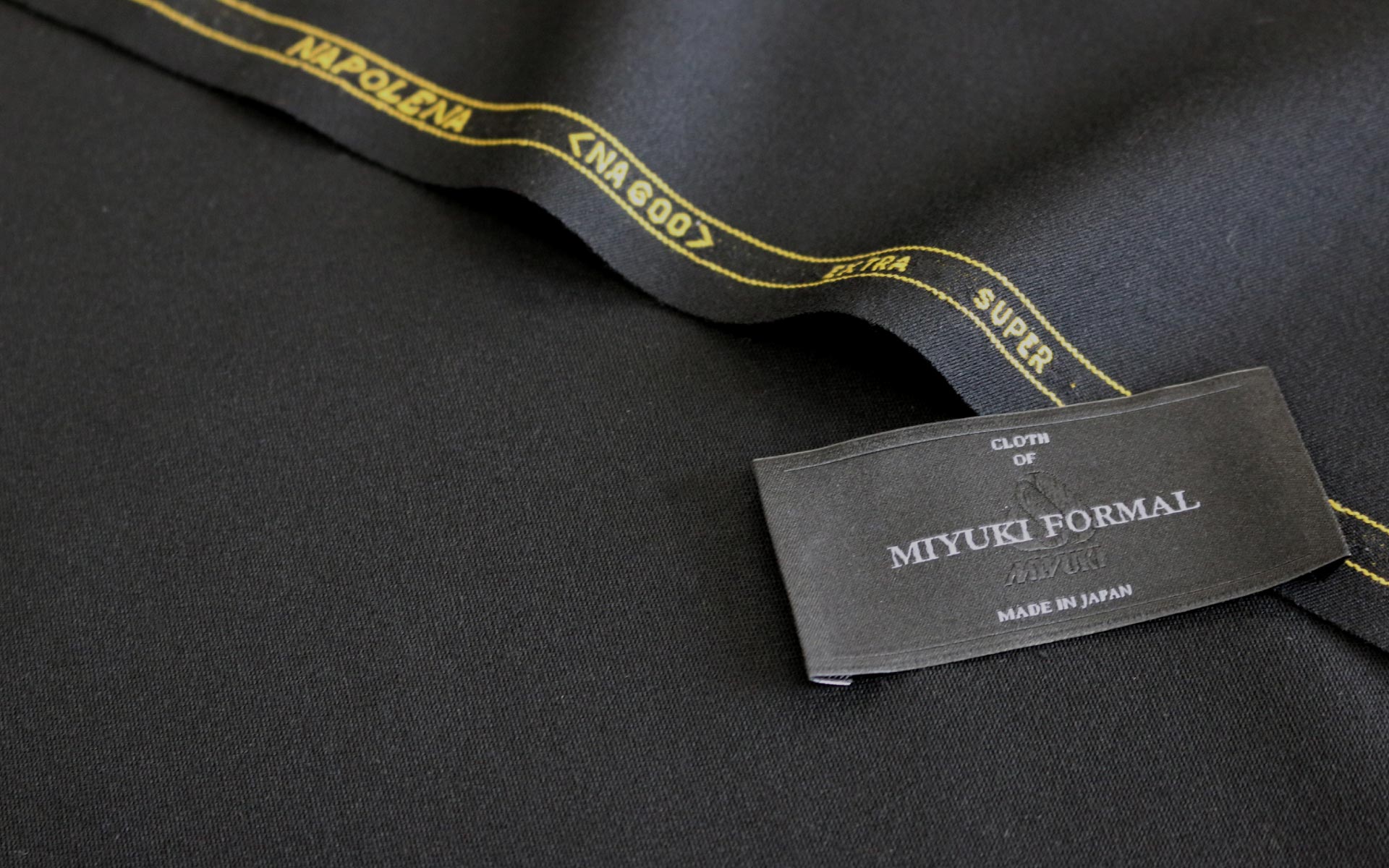 NA600
FORMAL line-up
FOUR SEASON TWILL‐M5750 & M900
We also seek versatility for formal wear which can be worn through most seasons of the year. Except for midsummer & midwinter ,these 2 formal fabrics can be worn for the rest of the year. We can say that this is a "valuable support player" that is ready to be used as occasion requires.
M5750 has been given a "Super Black" finish by Miyuki in pursuit of the deepest possible black.
M900 on the other hand, does not have a "Super Black" finish and can be worn as an everyday black suit.
M5750-B WOOL 100% 285g *"Super Black" finishing / M900-B WOOL 100% 250g *Without selvedge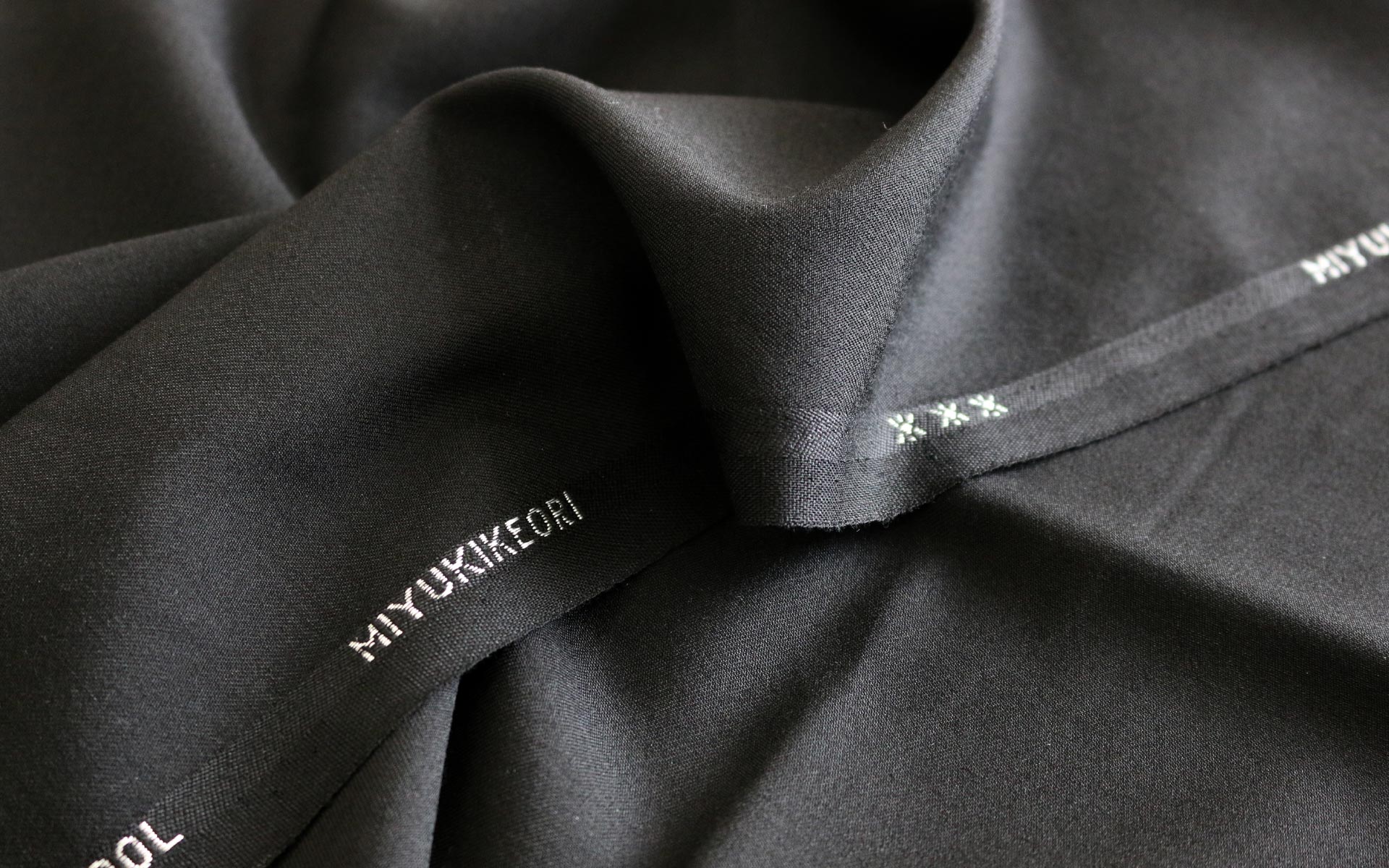 M5750B
FORMAL line-up
STRETCH MOHAIR M6700 & STRIPED TROUSERS
These 2 colours of stretch mohair fabrics can be used both jackets and vests. We prepared natural white "ecru" and silver grey as the essential colours for the formal scene. We also prepared several "Striped Trousers" for orthodox formal wear.
STRETCH MOHAIR - M6700 WOOL 80% KID MOHAIR 20% 240g / STRIPED TROUSERS - 8200-E WOOL 97% SILK 3% 470g / STRIPED TROUSERS - 8200-F WOOL 98% SILK 2% 470g / STRIPED TROUSERS - 8500-D WOOL 100% 310g / STRIPED TROUSERS - 8700-A WOOL 100% 320g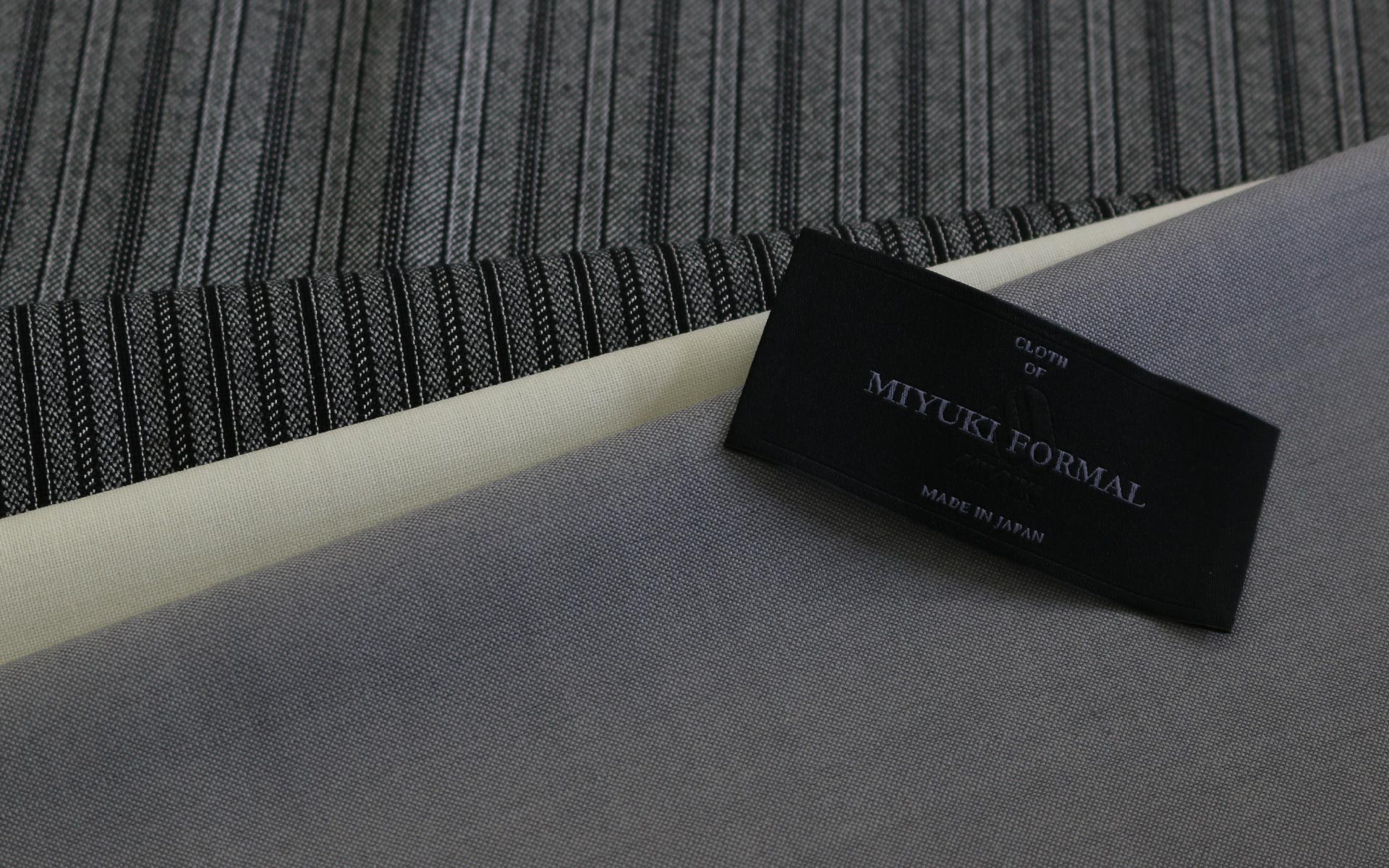 8200F
8200F
M6700 5
M6700 7